Sharp HealthCare: A Leader in Technology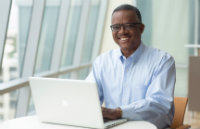 Best Places to Work in IT
At Sharp, we work hard to raise the healthcare community's standards each year through the creation of new technologies and services aimed to benefit our patients. We are pleased to have recently been ranked number 8 in the country on Computerworld's Best Places to Work in IT for large companies. Our IT department plays an important role in supporting Sharp's mission to improve the well-being of all those we serve.
Supporting our Professionals
We're proud to offer a work environment where our employees feel their opinions are valued. We have developed many medical firsts in the healthcare community, but would not have been able to do so without our staff, which includes our IT department. They are encouraged daily to share their insights and ideas on how we can better ourselves as a company, and also help improve employee experience through the IT Employee Action team. Our IT employees are recognized for their work with standout employee awards monthly, quarterly and annually.
Technology's Impact: The Future of Health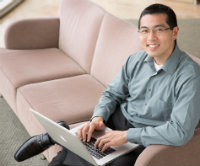 Technology is a vital part of our care and we strive to stay on top of the latest industry trends. For example, digital health is becoming common practice particularly the use of telemedicine. Ken Lawonn, CIO of Sharp, recently explained how digital healthcare works and what it allows. "Digital health is a broad category. It allows us to expand our services in ways we haven't been able to do so before; telemedicine is just one example. Healthcare providers can grow their market share without having to worry about physical assets. It is also allowing us to deliver services in a more consumer-friendly manner. Some people call digital healthcare real-time healthcare, but right now we are on our time, not real time."
Ready to join a team of driven and skilled individuals? View our IT openings today!