Advanced Clinician - RN
Job ID: 107240
Date posted: January 11, 2021
Sharp Mesa Vista
Psych Adult Locked -CAP2
Evening Job
Full-Time
Success Profile
Wondering what qualities it takes to be a successful nursing professional at Sharp? View some of the traits we're looking for below.
Innovative
Collaborative
Resourceful
Advocate
Person-Centered
Critical Thinker
Responsibilities
Summary
The Advanced Clinician position offers great career opportunity for clinical nurses who demonstrate leadership, advanced clinical knowledge and skills.   This position is an integral part of the team with the goal of providing the best possible care to our patients. We have a highly developed team approach and emphasize interdisciplinary care.  We are looking for motivated, team focused leader with solid clinical skills who will serve as an educator, preceptor, and mentor.  Successful candidate will work closely with the Clinical Nurse Specialist to advance knowledge of evidence based practice and improve unit outcomes with quality measures.
CAP2/South Rotunda is a 13 bed locked psychiatric unit at Sharp Mesa Vista Hospital. This unit provides short-term crisis intervention in a safe, secure and protected setting for an adult population with Behavioral Health challenges, especially in the area of thought disorders. Individuals are helped to identify the immediate difficulty that has caused the need for hospitalization. A thorough clinical diagnostic assessment is conducted, focusing on acute symptoms to regain their well-being. The importance of family involvement in treatment and planning for discharge is critical to ensure a successful treatment outcome. Evaluation and treatment are conducted by an interdisciplinary team consisting of physicians, pharmacists, psychologists, nurses, social workers and recreation therapists. This well-staffed and well organized unit is committed to providing superior patient care.
As the largest behavioral health care provider in San Diego with 158 beds, Sharp Mesa Vista Hospital provides a full range of programs to people of all ages including children, adolescents, adults and seniors challenged by depression, substance abuse or serious mental illness. The hospital's robust Clinical Research Program has conducted more than 300 clinical trials of investigational medications since its inception in 1995 providing new options and hope for people with mental illness.
Sharp Mesa Vista provides inpatient care and offers outpatient programs throughout the community.
Location
This position is located in Serra Mesa, San Diego County
Hours
Part-time; 32 hours/week with full-time benefits; 8-hour shift; evening shift; 3:00 PM - 11:30 PM
Required Skills and Qualifications
Graduate of Nursing School
Current unencumbered California Registered Nurse license
Current BLS certification for Healthcare Providers
Two years recent Psych RN experience
Preferred Skills and Qualifications
Bachelors of Science Degree in Nursing
Charge Nurse experience
Preceptor experience
Physical requirements of position may be discussed during interview.
Sharp HealthCare is an equal opportunity/affirmative action employer. All qualified applicants will receive consideration for employment without regard to race, religion, color, national origin, gender, gender identity, sexual orientation, age, status as a protected veteran, among other things, or status as a qualified individual with disability.
Perks
Medical, vision and dental

Generous time off

Flexible schedule

Professional growth

Wellness Programs

Education reimbursement
Culture/Values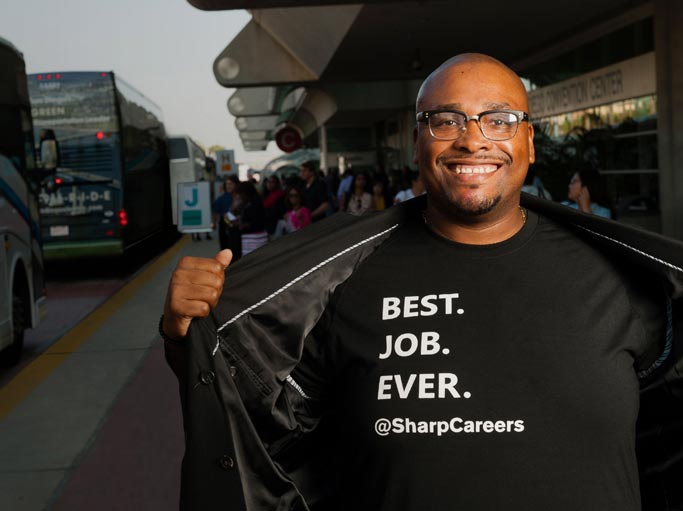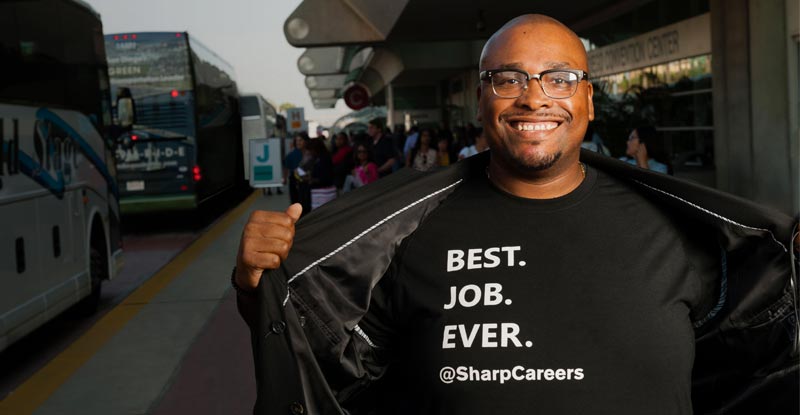 Committed to excellence in all that we do
Built to be supportive and educational — a place where employees can grow and thrive
A positive, compassionate, friendly and team-oriented atmosphere
Thankful for the contributions and hard work of others, and praising their accomplishments
Committed to creating a safe environment for those we serve
Celebrate diversity, recognizing that our unique differences create a stronger whole