Case Manager Outpatient/DME
Job ID: 96734
Date posted: August 08, 2019
SCMG
SCMG Utilization Management
Day Job
Full-Time
Success Profile
Wondering what qualities it takes to be a successful nursing professional at Sharp? View some of the traits we're looking for below.
Innovative
Collaborative
Resourceful
Advocate
Person-Centered
Critical Thinker
Responsibilities
Summary
The LVN Case Manager role will perform clinical reviews of referrals for outpatient healthcare services and complex durable medical equipment. The LVN Case Manager will apply clinical criteria such as Health Plan, Medicare, MCG Criteria (formerly known as Milliman Care Guidelines), or those designated by the Medical Directors of Sharp Community Medical Group (SCMG) to determine medical necessity and appropriateness of medical services based on the member's medical condition.
When requested services/care is inconsistent with criteria, the LVN Case Manager will consult with the supervisor and/or medical director to determine the appropriateness for the services/care. The LVN Case Manager will work closely with the UM Care Coordinator to obtain adequate information for clinical review. The review of care may include diagnostic studies and specialty consultations such as: MRIs, GI services, Cardiac services and/or other care/services that are identified due to utilization or quality issues.
Sharp Community Medical Group is an association of private practice primary care physicians and specialists who practice in their own private offices located conveniently throughout San Diego County. The Sharp Community Medical Group network includes over 200 primary care physicians and over 700 specialists who currently provide care to more than 137,000 patients. You can expect to receive convenient, comprehensive and high-quality medical care offered by caring physicians who live in your community and are committed to excellence in your health care experience.
Sharp Community Medical Group doctors admit to all Sharp hospitals and Rady's Children Hospital. In addition, Sharp Community Medical Group patients have access to urgent care centers throughout the county.
Location
This position is located in Kearny Mesa, San Diego County. Ability to travel occasionally if needed between Sharp HealthCare facilities and provider offices, must provide own transportation
Hours
Full Time – Day position
8:30am – 5:00pm
Monday through Friday
Required Skills and Qualifications
Completion of an accredited Licensed Vocational Nurse (LVN) program/school or Navy Corps School
Current unencumbered California Licensed Vocational Nursing (LVN) licensure
Two years experience in a medical setting (physician office, hospital, SNF)
Knowledge of medical terminology, healthcare finances, alternative care options utilization management, health plan criteria and MCG (formerly Milliman Care Guidelines)
Preferred Skills and Qualifications
Knowledge and work experience in a managed care arena
Knowledge and skills in various medical/surgical and other health related specialties
Proficient in use of ICD-9, CPT4 and HCPC coding systems
Excellent verbal and written communication skills
Ability to work independently in research and decision making with minimal direction
Physical Requirements may be discussed during interview.
Sharp HealthCare is an equal opportunity/affirmative action employer. All qualified applicants will receive consideration for employment without regard to race, religion, color, national origin, gender, gender identity, sexual orientation, age, status as a protected veteran, among other things, or status as a qualified individual with disability.
Perks
Medical, vision and dental

Generous time off

Flexible schedule

Professional growth

Wellness Programs

Education reimbursement
Culture/Values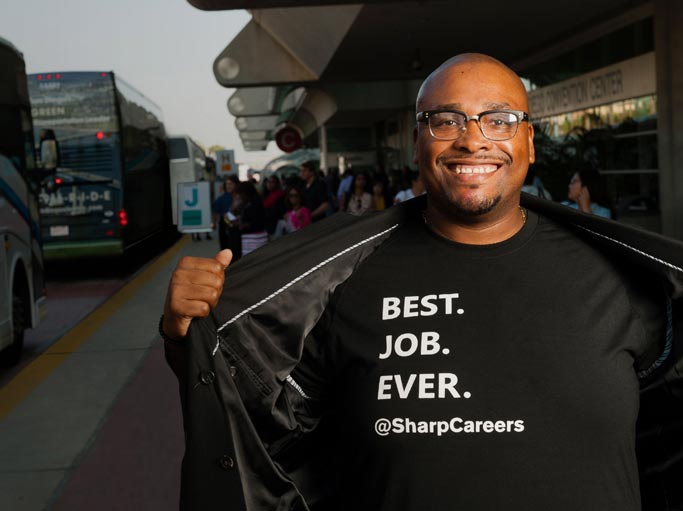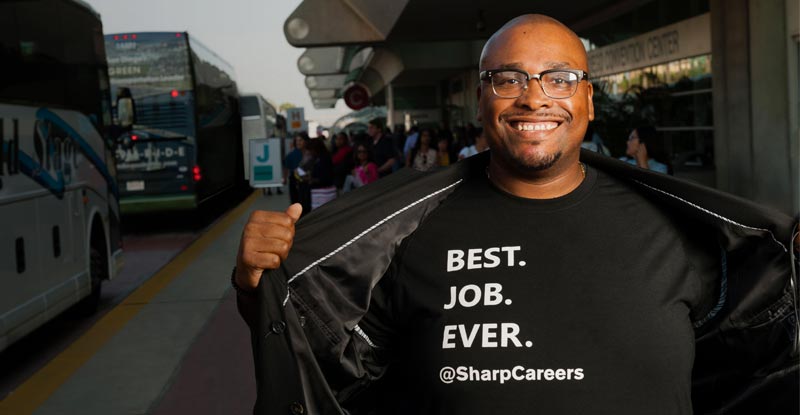 Committed to excellence in all that we do
Built to be supportive and educational — a place where employees can grow and thrive
A positive, compassionate, friendly and team-oriented atmosphere
Thankful for the contributions and hard work of others, and praising their accomplishments
Committed to creating a safe environment for those we serve
Celebrate diversity, recognizing that our unique differences create a stronger whole