Clinical Case Manager, Sharp Mesa Vista
Job ID: 100915
Date posted: February 10, 2020
Sharp Mesa Vista
Case Management
Day Job
Full-Time
Success Profile
Wondering what qualities it takes to be a successful nursing professional at Sharp? View some of the traits we're looking for below.
Innovative
Collaborative
Resourceful
Advocate
Person-Centered
Critical Thinker
Responsibilities
Summary
The Clinical Case Manager performs admission and concurrent review of patients based upon needs regardless of payor sources.  The Clinical Case Manager identifies (as early as possible in the admission) patients requiring discharge planning and determines admission necessity based upon severity of illness and intensity of service criteria.  Responsibilities also include ensuring a multi-disciplinary approach in planning of care across the continuum.  Through assessment and planning, the Clinical Case Manager ensures that patients are placed in the appropriate setting and receiving the appropriate care in a timely manner.
The Clinical Case Manager RN is responsible for obtaining initial and concurrent authorization for inpatient mental health patients with both private and public providers.  The Clinical Case Manager performs both telephonic and written reviews and coordinates with staff, as well as physicians to coordinate care and receive authorization for reimbursement.   The Clinical Case Manager is also responsible for next level of care authorization and initiating the appeal process.
The Clinical Case Manager position is part of the Case Management department at Sharp Mesa Vista.  For more than 40 years, Sharp Mesa Vista Hospital has been a center of excellence, providing diagnosis, management and treatment of mental health, eating disorders and addictive disorders to the San Diego community.  The entire staff is deeply committed to eliminating stigma and promoting the fullest recovery for every person.
As the largest behavioral health care provider in San Diego with 149 beds, Sharp Mesa Vista Hospital provides a full range of programs to people of all ages including children, adolescents, adults and seniors challenged by depression, substance abuse or serious mental illness. The hospital's robust Clinical Research Program has conducted more than 250 clinical trials of investigational medications since its inception in 1963, providing new options and hope for people with mental illness.
Sharp Mesa Vista provides inpatient care and offers outpatient programs throughout the community.
Location
This position is located in Serra Mesa, San Diego County
Hours
8-hour day shift Monday-Friday, 8:00 am - 4:30 pm; no weekends
Full-time (1.0 FTE) position, 80 hours per pay period
Required Skills and Qualifications
Current unencumbered California Registered Nurse licensure
Current BLS certification for Healthcare Providers
Bachelor's Degree
Background and educational experience which will establish credibility with physicians, and non-physician health care practitioners involved in Admission & Triage Discharge planning and case management of chemical dependency patients
Ability to maintain strict confidentiality
Knowledge of medical terminology, treatment plans, health care delivery systems, severity of illness and intensity of treatment criteria for patients, preferably in psychiatric and behavioral health setting
Preferred Skills and Qualifications
Bachelors of Science Degree in Nursing
Three-five years of experience in a psychiatric/behavioral health setting
Referral development experience
In-depth knowledge of Psychiatric and Chemical Dependency diagnosis, disease process, and standard treatment
Experience working in Utilization Review/Utilization Management
Knowledge and experience obtaining insurance authorization and the appeal process
Effective interpersonal skills and knowledge of nursing process
Highly effective communication skills
Knowledge and application of computer software programs such as Microsoft Office and Word
Familiarity with Electronic Medical Records (EMR) and web-based case management software
Ability to rapidly review patient charts for medical necessity, summarize and report patient status and condition to Managed Care companies
Sharp HealthCare is an equal opportunity/affirmative action employer. All qualified applicants will receive consideration for employment without regard to race, religion, color, national origin, gender, gender identity, sexual orientation, age, status as a protected veteran, among other things, or status as a qualified individual with disability.
Perks
Medical, vision and dental

Generous time off

Flexible schedule

Professional growth

Wellness Programs

Education reimbursement
Culture/Values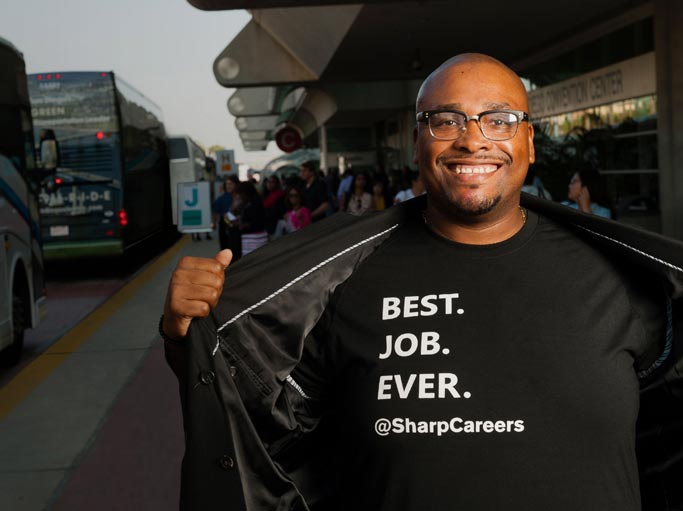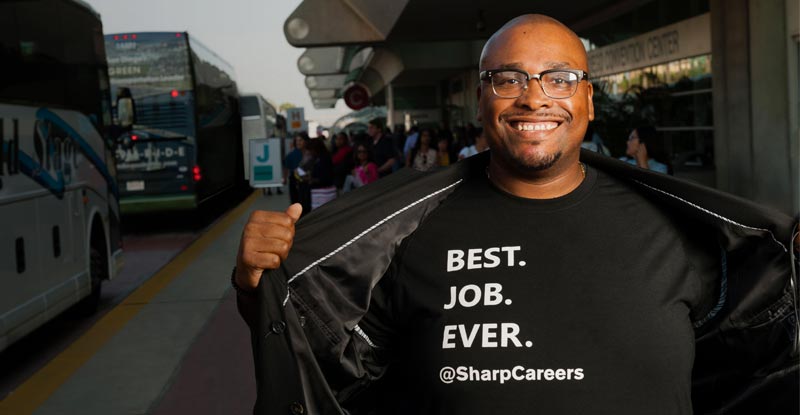 Committed to excellence in all that we do
Built to be supportive and educational — a place where employees can grow and thrive
A positive, compassionate, friendly and team-oriented atmosphere
Thankful for the contributions and hard work of others, and praising their accomplishments
Committed to creating a safe environment for those we serve
Celebrate diversity, recognizing that our unique differences create a stronger whole