Information Technology Intern - ISD Web Development
Job ID: 101241
Date posted: February 24, 2020
Sharp HealthCare
ISD Web Development
Day Job
Full-Time
Success Profile
Wondering what qualities it takes to be a successful IT professional at Sharp? View some of the traits we're looking for below.
Innovative
Analytical
Collaborative
Strategic
Initiative
Critical Thinker
Responsibilities
Summary
At Sharp, passion for caring is shared by our nurses, physicians and employees. The character of our people ensures that our caring at the bedside and for the community is second to none. Our high standards of clinical excellence and rich tradition of medical and administrative innovation make Sharp not only San Diego's health care leader but also the best place to work, care for patients and practice medicine.
This Internship program will highlight Sharp HealthCare as a future employer and can increase ability to be competitive in the Information Systems industry. The Intern will gain valuable hands on experience that can be beneficial as they complete their college program and make decisions on future employers as this role supports the department and their goals.
JOB RESPONSIBILITIES:
Identifies with the hiring manager their project(s) to be completed during their internship program
Completes work assignments as identified by the hiring manager
Demonstrates an interest and ability to learn new concepts quickly
Utilizes concepts learned in school and apply effectively in internship role
Uses sound judgment in performing identified tasks/projects
Ensures that deadlines for projects are met and that procedures are followed properly
Sharp HealthCare's Information Systems Department was rated "Best Hospital IT Department" in the large hospital category by HealthCare IT News and is nationally recognized within the health care industry. Sharp HealthCare's IT department is consistently ranked in the top "100 Most Wired HealthCare Systems" by Hospitals and Health Networks Magazine and recently ranked in Computerworld's "Best Places to Work", Sharp HealthCare was ranked #1 in the Pacific region.
Sharp System Services have campuses located in the communities of Kearny Mesa and Serra Mesa and consist of the Spectrum location, the Ruffin Road location and Sharp Operations Center (SOC).  These offices provide the centralized integrated system support services to the operating entities within the system.  These services include: Strategic Planning, Business Development, Information Systems, Compliance, Internal Audit, Legal, Risk Management and Insurance, Contracts, Human Resources, Facilities Management and Development, Clinical Effectiveness, Finance, Nursing, Systems Supply Chain Services, Marketing and Communications, The Sharp Experience and Sharp University.
Location
This position is located in Kearny Mesa, San Diego County
Hours
8 hour day shift; 12 Weeks. Projected start date June 15, 2020
Required Skills and Qualifications
Enrolled in a Computer Science, Information Systems or related field degree program
Have a Preferred Grade Point Average of 3.0 or higher **Must Submit Transcripts**
Have 2 letters of recommendation, including one from a professor or advisor
Possess critical thinking and analytical skills
Demonstrate excellent verbal and written communication skills
Demonstrate the ability to problem solve and collaborate with the team on how to identify root cause for issue resolution
Areas supported during Internship
Sharp HealthCare is an equal opportunity/affirmative action employer. All qualified applicants will receive consideration for employment without regard to race, religion, color, national origin, gender, gender identity, sexual orientation, age, status as a protected veteran, among other things, or status as a qualified individual with disability.
Perks
Medical, vision and dental

Generous time off

Telecommute

Professional growth

Education reimbursement

Innovation
Culture/Values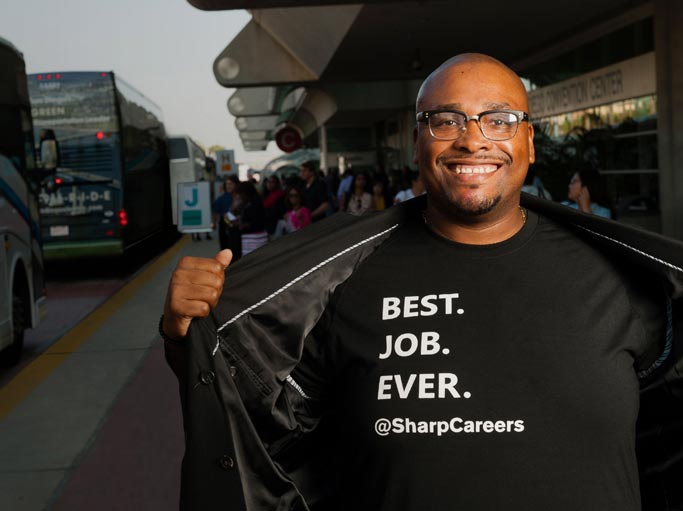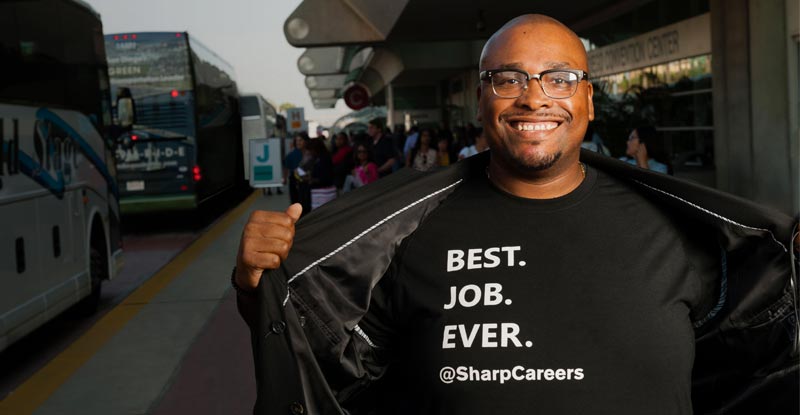 Committed to excellence in all that we do
Built to be supportive and educational — a place where employees can grow and thrive
A positive, compassionate, friendly and team-oriented atmosphere
Thankful for the contributions and hard work of others, and praising their accomplishments
Committed to creating a safe environment for those we serve
Celebrate diversity, recognizing that our unique differences create a stronger whole