Manager Acute Care Oncology Sharp Memorial Hospital San Diego
Job ID: 95863
Date posted: May 23, 2019
Sharp Memorial Hospital
M/S Oncology (1W)
Day Job
Full-Time
Success Profile
Wondering what qualities it takes to be a successful nursing professional at Sharp? View some of the traits we're looking for below.
Innovative
Collaborative
Resourceful
Advocate
Person-Centered
Critical Thinker
Responsibilities
An extraordinary candidate will be motivated to mentor, lead quality initiatives and manage day to day operations of the1West Acute Care Oncology unit while fostering collegial interdisciplinary relationships and teamwork. A flexible, positive attitude and leadership style to effectively champion change initiatives will be essential. The Nursing Leader will have overall responsibility for coordination of patient care delivery, ensure quality patient outcomes, regulatory compliance, cost effective care delivery and overall internal and external customer satisfaction.
1 West is a 30 bed Medical Surgical inpatient Oncology unit at Sharp Memorial Hospital. This unit offers collaborative practice culture which provides family-centered holistic care within an interdisciplinary team model. Nursing practice is evidence based and utilizes nursing and interdisciplinary clinical research. Patients are cared for throughout the continuum from diagnostic work-ups through and including end of life. Patients are treated for symptom management, disease progression, and undergo various treatment modalities including chemo/biotherapy, radiation, and surgery. Our interdisciplinary team delivers compassionate, individualized care that embraces the mind, body and spirit within a therapeutic and healing environment.
Sharp Memorial Hospital — the first hospital in San Diego with all private patient rooms — is dedicated to providing the highest-quality, person-centered care and consists of 368 beds. Designed to promote comfort and healing with the use of natural light and soothing colors, the hospital offers the latest medical technology. Sharp Memorial is known for outstanding programs in cardiac and vascular care, cancer treatment, orthopedic and neurological services, rehabilitation, robotic surgery and multi-organ transplantation, and has been recognized as a MAGNET®-designated hospital for nursing excellence and is also designated as a Person-Centered Hospital by Planetree, an organization committed to personalizing, humanizing, and demystifying the hospital experience for patients and their families.
This position is located in Sharp Memorial Hospital, Serra Mesa, San Diego County
Relocation bonus may be available to qualified candidate
Hours
Full-time; Day shift; Monday – Friday: 0800 – 1630; weekends and on-call as needed
Required Skills and Qualifications
- Bachelor of Science Degree in Nursing
- Current unencumbered CA Registered Nurse licensure
- Current BLS certification for Healthcare Providers
- Five plus years relevant clinical experience as a Registered Nurse
- Two to three years recent related management or leadership experience
- Expert knowledge of professional nursing practice, including current trends and issues
- Knowledge of title 22 and Joint Commission standards and guidelines
- Demonstrate excellent communication, organization, management and leadership skills
- Ability to collaborate with entity and system projects, work teams and units
- Provide high quality customer service to all customers served
- Evidence of effective supervision and teaching
- Provides documented attendance in continuing education programs in area of clinical specialty and practice
- Ability to exhibit critical thinking, time management in a high profile environment
- Must be flexible; demonstrate a dynamic, positive attitude and leadership style to effectively lead change
- Form relationships and partnerships with staff, physicians, patients, and leadership skills
- Provide high quality, empathetic care to every person, every time
- Clinically competent, resourceful, and values upward professional development
Preferred Skills and Qualifications
- Masters of Science Degree in Nursing
- Current Acute Care Oncology Unit Nurse Manager experience
Additional physical requirements of the position may be discussed during the interview. Sharp HealthCare is an equal opportunity/affirmative action employer. All qualified applicants will receive consideration for employment without regard to race, religion, color, national origin, gender, gender identity, sexual orientation, age, status as a protected veteran, among other things, or status as a qualified individual with disability.
Perks
Medical, vision and dental

Generous time off

Flexible schedule

Professional growth

Wellness Programs

Education reimbursement
Culture/Values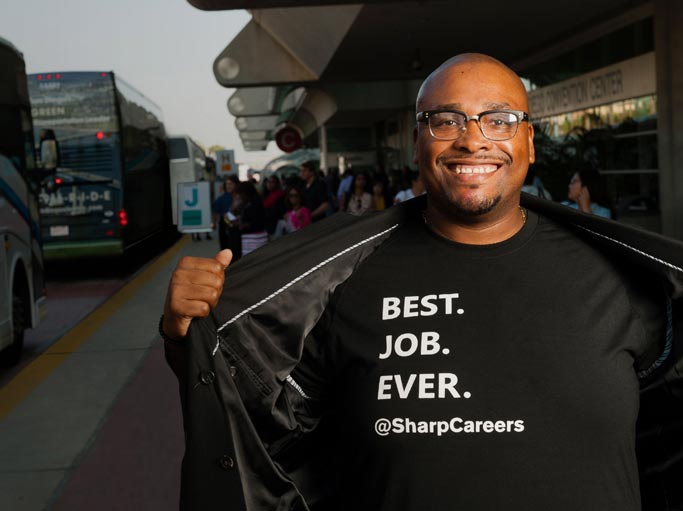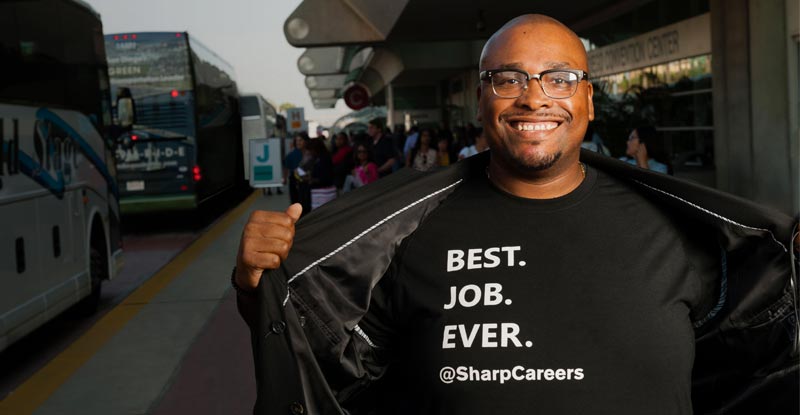 Committed to excellence in all that we do
Built to be supportive and educational — a place where employees can grow and thrive
A positive, compassionate, friendly and team-oriented atmosphere
Thankful for the contributions and hard work of others, and praising their accomplishments
Committed to creating a safe environment for those we serve
Celebrate diversity, recognizing that our unique differences create a stronger whole