Nurse Practitioner - NP (Psych), Emergency Department, SMH
Job ID: 103865
Date posted: July 31, 2020
Sharp Memorial Hospital
Emergency Department
Day Job
Full-Time
Success Profile
Wondering what qualities it takes to be a successful nursing professional at Sharp? View some of the traits we're looking for below.
Innovative
Collaborative
Resourceful
Advocate
Person-Centered
Critical Thinker
Responsibilities
Summary
This Psych Nurse Practitioner position is independent and recognizes the scope of practice for a Nurse Practitioner in California.  The NP will provide and enhance patient care based on advanced nursing practice principles in the area of psychiatry and behavioral health.  This Nurse Practitioner position is with the Department of Emergency Services, with clinical responsibilities on the entire Sharp Memorial Metro Campus (SMMC).  There will be a primary focus on consultation-liaison services for the ED and inpatient at Sharp Memorial Hospital (SMH), including Sharp Mary Birch Hospital for Women and Newborns (SMBHWN) with possible services at Sharp Mesa Vista (SMV).  Clinical responsibilities include, but are not limited to rounding on behavioral health patients to facilitate medical and psychiatric care, providing consults as requested in the hospital and ED, collaboration with psychiatric emergency team (PET) and SMV to expedite transfer to appropriate level of care.
This Nurse Practitioner will work closely with the Psychiatric Medical Staff to assess, care for and manage patients across the SMMC campus.  These duties would include consultation services for medical and surgical patients at SMH, as well as evaluating patients in the Emergency Department; consulting on patients prenatal, intrapartum and postpartum at SMBHWN; acute rehab patients at Sharp Rehab Center; care for the psychiatric inpatient as well as the possibility of seeing outpatients in the various programs at SMV; as well as participate and champion staff training at all locations.
Sharp Memorial Hospital — the first hospital in San Diego with all private patient rooms — is dedicated to providing the highest-quality, patient-centered care and consists of 368 beds.  Designed to promote comfort and healing with the use of natural light and soothing colors, the hospital offers the latest medical technology and is home to San Diego's largest, most modern Emergency and Trauma Center.
Sharp Memorial is known for outstanding programs in cardiac and vascular care, cancer treatment, orthopedic and neurological services, rehabilitation, robotic surgery and multiorgan transplantation, and has been recognized as a MAGNET®-designated hospital for nursing excellence and is also designated as a Patient-Centered Hospital by Planetree, an organization committed to personalizing, humanizing, and demystifying the hospital experience for patients and their families.
Sharp Memorial Hospital is the flagship hospital in the Sharp Healthcare system coupled with Sharp Mary Birch Hospital for Women and Newborns which features the premier Newborn Nursery in San Diego as well as boasts the largest women's hospital in the State of California
Sharp Mesa Vista is the leading provider of psychiatric care in the County of San Diego, offering inpatient and outpatient services (including inpatient detox and rehab for chemical dependency and electroconvulsive treatment) for all age ranges and varieties of mental illnesses, as well as a robust consultation service for Sharp Memorial and Mary Birch Hospitals.  Sharp Mesa Vista is a 125 bed acute care psychiatric hospital, offering services for patients aged 5 to 17 and adult from ages 18 to geriatrics.  Additionally, Sharp Mesa Vista Hospital offers more than 12 outpatient programs for a myriad number of illness and patient populations.
Sharp HealthCare is an equal opportunity/affirmative action employer. All qualified applicants will receive consideration for employment without regard to race, religion, color, national origin, gender, gender identity, sexual orientation, age, status as a protected veteran, among other things, or status as a qualified individual with disability.
Location
This position is located in Serra Mesa, CA (San Diego)
Hours
10-hour day shift, 7:00 am - 5:30 pm; rotating weekends, every other to every 3rd weekend
Full-time (1.0 FTE) 80 hours per pay period
Required Skills and Qualifications
MSN degree or equivalent Health Care degree
Current unencumbered California Registered Nurse licensure
Current unencumbered California NP certificate (license)
Current BLS through the American Heart Association
Preferred Skills and Qualifications
RN experience in specialty (Psych/Behavioral Health) strongly desired
Current ACLS
Furnishing number and DEA Controlled Substance Registration
One year NP experience in the acute care setting
Current San Diego County certification for involuntary holds (must be obtained within specified period from date of hire if candidate does not currently have certification)
Crisis Prevention Training (CPI Training)
Psychiatric Consultation-Liaison experience
Bilingual (English/Spanish)
Perks
Medical, vision and dental

Generous time off

Flexible schedule

Professional growth

Wellness Programs

Education reimbursement
Culture/Values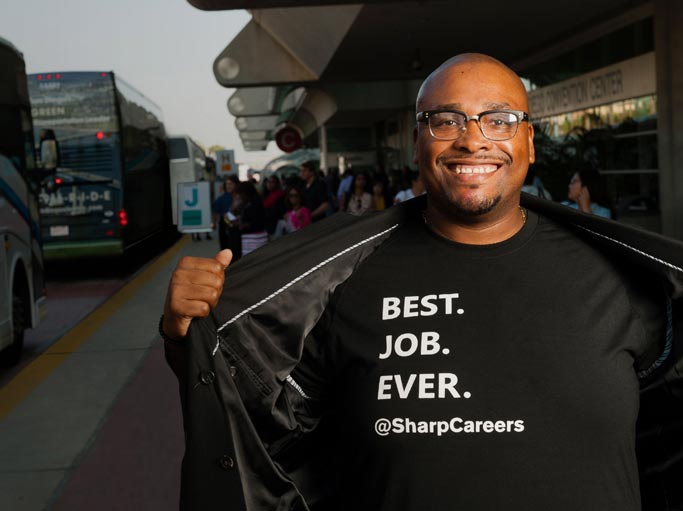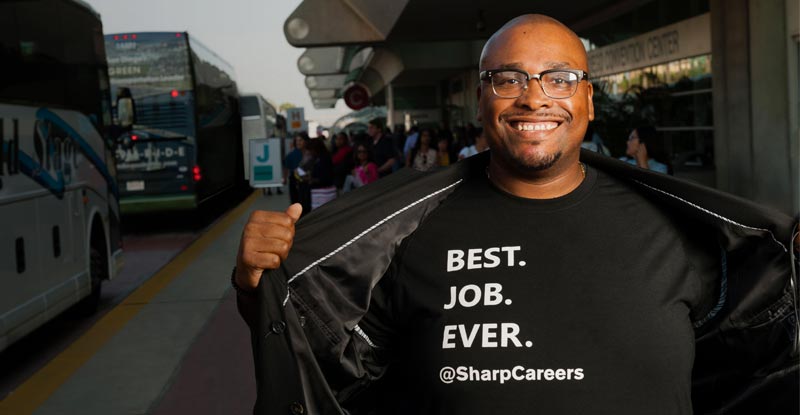 Committed to excellence in all that we do
Built to be supportive and educational — a place where employees can grow and thrive
A positive, compassionate, friendly and team-oriented atmosphere
Thankful for the contributions and hard work of others, and praising their accomplishments
Committed to creating a safe environment for those we serve
Celebrate diversity, recognizing that our unique differences create a stronger whole