Per Diem RN III - Hospital
Job ID: 108903
Date posted: March 30, 2021
Sharp Mary Birch Hospital
Labor & Delivery
Night Job
Per Diem
Success Profile
Wondering what qualities it takes to be a successful nursing professional at Sharp? View some of the traits we're looking for below.
Innovative
Collaborative
Resourceful
Advocate
Person-Centered
Critical Thinker
Responsibilities
Summary
The Per Diem III RN independently performs the nursing process through individualized assessment, planning, implementation and evaluation of safe, therapeutic, efficient care of patients with overt and subtle needs throughout the continuum of care, according to unit's standard of care. We are looking for qualified nurses to share our vision of holistic patient care that continually moves toward excellence in all patient and staff outcomes.
The Labor and Delivery department which has 22 LDR suites. The Labor and Delivery Department provides high quality care, excellent customer service, and has a great work environment. The successful candidate will demonstrate excellent communication skills and will demonstrate an ability to work in a fast paced environment. The Clinical RN for this position must possess the ability to collaborate with other team members and possess strong clinical skills in dealing with high risk patients.
Sharp Mary Birch Hospital for Women and Newborns provides a full range of medical and surgical services for women of all ages, including robotic gynecologic surgery and oncology and is San Diego's only hospital dedicated to women's care.  It is nationally recognized for its care of expectant mothers and delivering babies, as well as its Level III Neonatal Intensive Care Unit. Other services include Operating Room suites and PACU, Mother/Infant Services, Women's Acute Care, and the Perinatal Special Care Unit with centralized monitoring specializing in high-risk antepartum care.
Sharp HealthCare is an equal opportunity/affirmative action employer. All qualified applicants will receive consideration for employment without regard to race, religion, color, national origin, gender, gender identity, sexual orientation, age, status as a protected veteran, among other things, or status as a qualified individual with disability.
Location
This position is located in Serra Mesa, San Diego County
Hours
Per Diem; 12-hour shift 7:00 pm -7:30 am.
Per Diem III requirements: Minimum commitment to work six 12-hour shifts during each four week schedule including three weekend shifts (or two weekends and one Friday or Monday), one major and one minor holiday.
Required Skills and Qualifications
• Associates of Science Degree in Nursing
• Current unencumbered California Registered Nurse Licensure
• Current BLS certification for Healthcare Providers
• Current three (3) years of experience in labor and delivery
• Advanced Fetal Monitoring Course certification completed within the last 2 years
• Proficiency in computerized charting
Preferred Skills and Qualifications
• Bachelors of Science Degree in Nursing
Perks
Medical, vision and dental

Generous time off

Flexible schedule

Professional growth

Wellness Programs

Education reimbursement
Culture/Values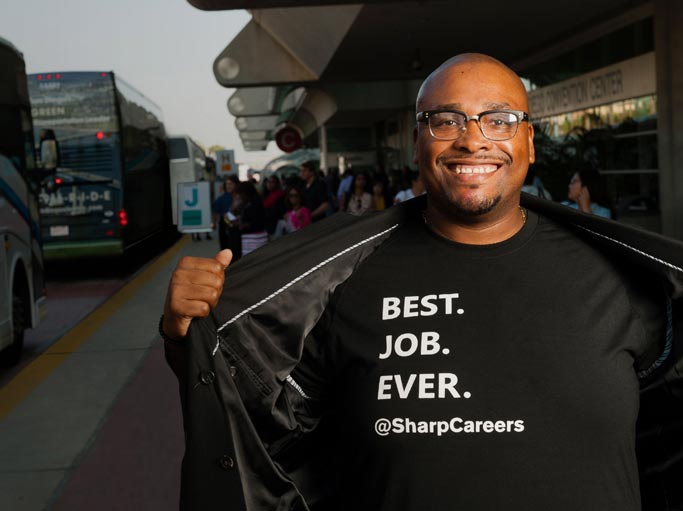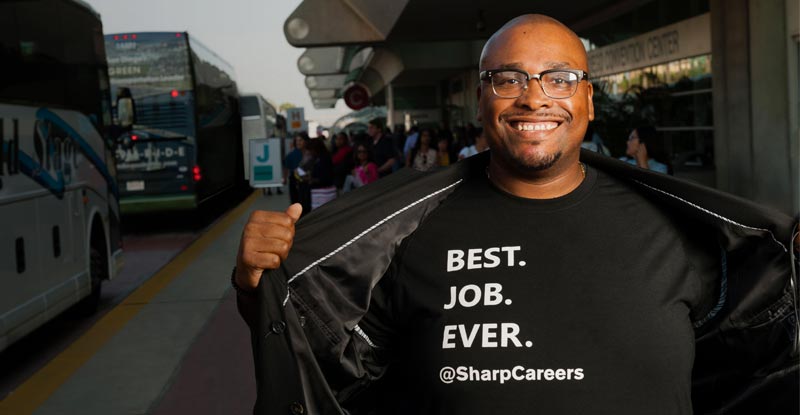 Committed to excellence in all that we do
Built to be supportive and educational — a place where employees can grow and thrive
A positive, compassionate, friendly and team-oriented atmosphere
Thankful for the contributions and hard work of others, and praising their accomplishments
Committed to creating a safe environment for those we serve
Celebrate diversity, recognizing that our unique differences create a stronger whole