Program Manager - System Clinical Informatics
Job ID: 107464
Date posted: January 21, 2021
Sharp HealthCare
Patient Management Center
Day Job
Full-Time
Success Profile
Wondering what qualities it takes to be a successful IT professional at Sharp? View some of the traits we're looking for below.
Innovative
Analytical
Collaborative
Strategic
Initiative
Critical Thinker
Responsibilities
The Program Manager manages the implementation, training, evaluation and support of the Cerner and other applications within the hospitals in conjunction with the system information systems departments. Manages the communication needs regarding the clinical applications between information systems staff, the Sharp entity management team and the clinical users of the clinical systems. Acts as a Charge Agent by managing the interdisciplinary process of capturing, defining and prioritizing pre and post implementation issues. Provides strategic direction and management oversight of these applications and coordinates with to the team of clinical informatics specialists in the entity, and across the health system.
The Patient Management Center is a department that focuses on patient technology, innovation and efficiency. The goal is to strategically use technology to improve the quality of patient care. Clinical Informatics is where clinical practice meets technology. Clinical Informaticist's role is to serve as a liaison between clinicians and systems analysts, represent the clinician's needs in the development and enhancement of the quality of the patient care, and assure that technology across multiple disciplines is leveraged for the ultimate goal of providing high quality and safe patient care. The
Sharp System Services have campuses located in the communities of Kearny Mesa and Serra Mesa and consist of the Spectrum location, the Ruffin Road location and Sharp Operations Center (SOC). These offices provide the centralized integrated system support services to the operating entities within the system. These services include: Strategic Planning, Business Development, Information Technology, Compliance, Internal Audit, Legal, Risk Management and Insurance, Contracts, Human Resources, Facilities Management and Development, Clinical Effectiveness, Finance, Nursing, Systems Supply Chain Services, Marketing and Communications, The Sharp Experience and Sharp University.
Sharp HealthCare is proud to be an Equal Opportunity/Affirmative Action Employer.  All qualified applicants will receive consideration for employment without regard to race, color, religion, sex, age, national origin, disability, gender identity, sexual orientation, protected veteran status or any other protected class.
Location
This position is located in Kearny Mesa, San Diego, County.
Hours
Full Time – Day shift
Required Skills and Qualifications
Bachelor's degree in Nursing or other HealthCare related field required.

Experience in a leadership level position at a health care institution of similar size and complexity.

Must be knowledgeable of new trends in clinical management and information systems and be able to apply data processing technology for the clinical and physician services areas.

Knowledge related to federal and state medical record statues and regulations required. Knowledgeable about Six Sigma/LEAN,Work-Out, and CAP (Change Acceleration Process) and their integration into current Sharp's clinical and operation quality initiatives.
Preferred Skills and Qualifications
Unencumbered California RN license strongly preferred.

Master's degree

Thorough knowledge of the impact of process analysis and re-design methodologies on the legal, regulatory, ethical, managerial and organizational, principles and standards for the acute general hospitals and health systems.
Perks
Medical, vision and dental

Generous time off

Telecommute

Professional growth

Education reimbursement

Innovation
Culture/Values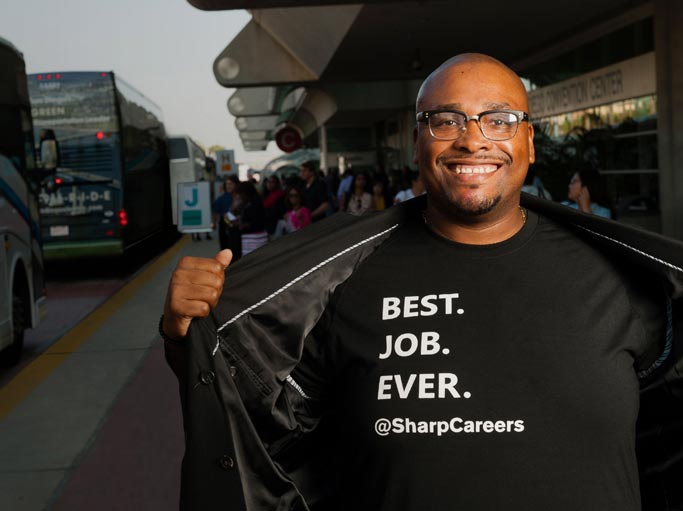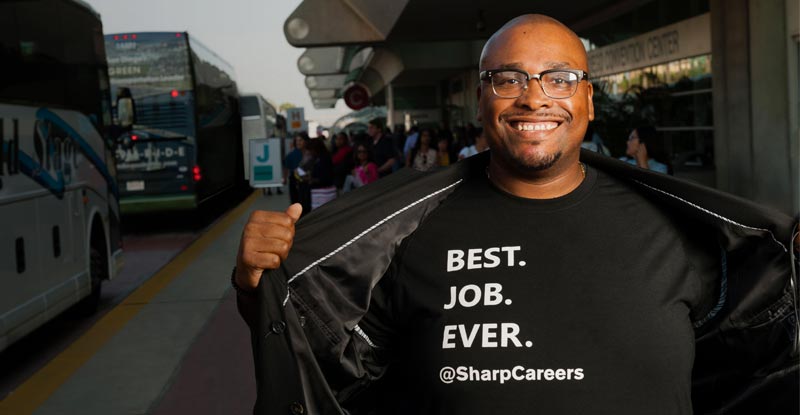 Committed to excellence in all that we do
Built to be supportive and educational — a place where employees can grow and thrive
A positive, compassionate, friendly and team-oriented atmosphere
Thankful for the contributions and hard work of others, and praising their accomplishments
Committed to creating a safe environment for those we serve
Celebrate diversity, recognizing that our unique differences create a stronger whole