Project Implementation Coordinator, Interface/Interoperability
Job ID: 103043
Date posted: July 01, 2020
Sharp HealthCare
ISD Interface/Interoperability
Day Job
Full-Time
Success Profile
Wondering what qualities it takes to be a successful IT professional at Sharp? View some of the traits we're looking for below.
Innovative
Analytical
Collaborative
Strategic
Initiative
Critical Thinker
Responsibilities
Summary
Sharp HealthCare's Information Systems Department is nationally recognized within the Health Care industry. We have consistently been ranked in the top 100 Most Wired Health Care systems by Hospitals and Health Networks Magazine.  Our employee retention rates exceed industry standards.
The Project Implementation Coordinator will be responsible for project coordination of Interoperability and Data Governance projects, in adherence to Sharp PMO guidelines.  Experience with healthcare regulatory initiatives, data governance framework, and implementation projects in healthcare IT is strongly preferred.  The candidate will be responsible for coordinating projects which involve multidisciplinary teams, scoping projects, monitoring issues, documenting risk and action items, ensuring stakeholders are informed, and meeting project deadlines on time and within scope.  A successful Project Implementation Coordinator will display leadership abilities, balance the priorities of managing multiple projects concurrently, be able to work independently, as well as exercise prudent judgement in problem solving and decision making.  
Experience, knowledge, and demonstrated ability in project management, process improvement, analytical problem solving, presentation and organizational skills, and effective communication are key traits for a successful candidate.  
The Project Implementation Coordinator will also provide guidance to and mentor team members in process improvement and project management best practices.  Familiarity with both waterfall and agile methodologies are preferred, along with proficiency with MS Project, Sharepoint, O365 tools, and Power BI.
Sharp System Services have campuses located in the communities of Kearny Mesa and Serra Mesa and consist of the Spectrum location, the Ruffin Road location and Sharp Operations Center (SOC).  These offices provide the centralized integrated system support services to the operating entities within the system.  These services include: Strategic Planning, Business Development, Information Technology, Compliance, Internal Audit, Legal, Risk Management and Insurance, Contracts, Human Resources, Facilities Management and Development, Clinical Effectiveness, Finance, Nursing, System Supply Chain Services, Marketing and Communications, The Sharp Experience and Sharp University.
Location
This position is located in Kearny Mesa, San Diego County
Hours
8-hour day shift: 8:00 am – 4:30 pm
Required Skills and Qualifications
Three years of IT project experience and an understanding of project management fundamentals

Understanding and experience developing project plans, scope documents and managing time lines following an approach such that project deliverables are thoroughly communicated to the client and deadlines are met

Proven skill set in applying IS principles and practices to systematically interpret functional requirements into application design and the ability to communicate technical issues to non-technical customers

Ability to effectively work with Sharp management, staff, physicians, and contract personnel; to communicate clearly, concisely and accurately with people, verbally and in writing; to achieve results for the organization with and through people; to practice good time management, and to demonstrate good leadership skills

Must be able to calmly and professionally respond to frequent deadlines for reports and related tasks, and to prepare work and presentations on short notice

Must be able to utilize effective problem solving techniques to develop quality services and resolve problems, while managing multiple work efforts in a fast-paced environment
Preferred Skills and Qualifications
Bachelor's degree in Computer Science, Business, or related area preferred

Experience or training in excess of three (3) years may be substituted for degree

Experience with regulatory healthcare, data governance, and/or interoperability

Proficiency in MS Project, SharePoint and Visio

Lean Six Sigma Yellow Belt

Previous experience working in a HealthCare Information Systems Department
Sharp HealthCare is proud to be an Equal opportunity/Affirmative Action Employer. All qualified applicants will receive consideration for employment without regard to race, color, religion, sex, national origin, disability, gender identity, transgender status, sexual orientation, protected veteran status or any other protected class.
Perks
Medical, vision and dental

Generous time off

Telecommute

Professional growth

Education reimbursement

Innovation
Culture/Values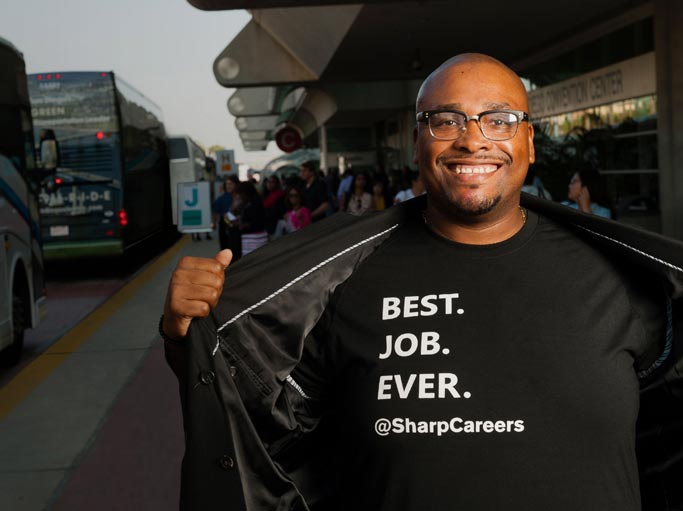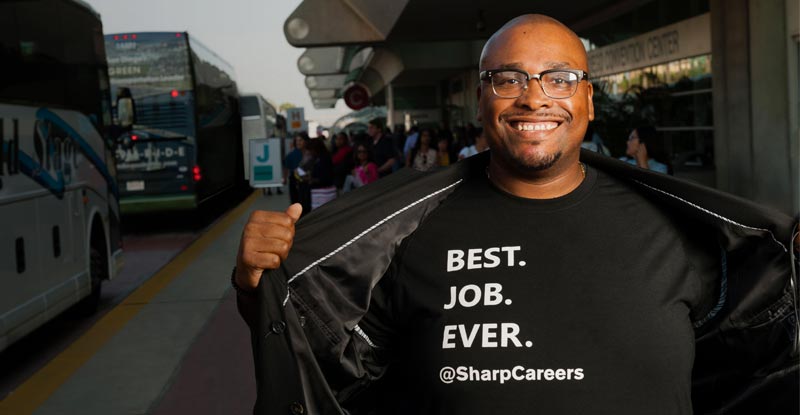 Committed to excellence in all that we do
Built to be supportive and educational — a place where employees can grow and thrive
A positive, compassionate, friendly and team-oriented atmosphere
Thankful for the contributions and hard work of others, and praising their accomplishments
Committed to creating a safe environment for those we serve
Celebrate diversity, recognizing that our unique differences create a stronger whole