Project Implementation Coordinator
Job ID: 102726
Date posted: June 09, 2020
Sharp HealthCare
ISD Portfolio and Change Mgmt
Day Job
Full-Time
Success Profile
Wondering what qualities it takes to be a successful IT professional at Sharp? View some of the traits we're looking for below.
Innovative
Analytical
Collaborative
Strategic
Initiative
Critical Thinker
Responsibilities
Summary
Sharp HealthCare's Information Systems Department was rated "Best Hospital IT Department" in the large hospital category by HealthCare IT News and is nationally recognized within the health care industry. Sharp HealthCare's IT department is consistently ranked in the top "100 Most Wired HealthCare Systems" by Hospitals and Health Networks Magazine and recently ranked in Computerworld's "Best Places to Work", Sharp HealthCare was ranked #1 in the Pacific region.
This Project Implementation Coordinator within IT is responsible for working closely with the Chief Information and Innovation Officer in developing strategy presentations, IT contracting and IT financial project initiation, planning, design, development, review, implementation, and closeout and subsequent on-going maintenance of select contracting, financial and operations processes or reporting requirements. Ensures adoption and adherence to the Sharp PMO standards. Ensures that project requirements are clearly defined and approved and that expected solutions are delivered on time, within budget, and within scope. Exercises discretion with independent thought and judgment. Ability to work independently and meet both project specific and recurring deadlines.
Successful candidate will possess demonstrated experience with strategic planning and development, strong communication, leadership, problem solving, analytical, project management, process management, presentation, adult learning and organization skills along with strong business acumen. These skills will be augmented by proficiency in Microsoft 0365 products and other business applications with heavy emphasis in Excel, SharePoint, Teams, Project On-Line, and PowerPoint. Sample of job duties include:
Communication
Communication competency statement: Ensures effective communication with stakeholders.
Demonstrated experience with PowerPoint development and associated tools to communicate both text and graphically complex ideas to senior leadership.
Able to read, analyze, interpret, document and report on both IT contracts and IT financial reports with specific emphasis in providing IT contracting support to the existing IT Contracting and Vendor Management program.
Able to articulate and represent to clients or IT staff the major IT workflows such as:
                New Project Requests and Approval
                Three-Year Plan Reporting
                Event Management
                IT Governance including IT OPS, New Work, IT TRC
                IT Resource Forecasting, Capacity Planning, and Go-Live Planning
                IT Change Management
                IT Domain Strategy and Planning
                IT Desktop Compatibility Testing (DCT)
Leadership
Leadership competency Statement: Exercises leadership role with staff and clients to promote customer satisfaction and staff development.
Able to temporarily support or triage requests for IT functions such as finance, contracting and metrics reporting in the event of an emergency request during an extended absence such as PTO or extended sick leave.
Able to provide guidance and lead process improvement efforts on components of the Vendor Management program and serve as the  Vendor Profile and Contracting application liaison for troubleshooting or development efforts.
Oversees and facilitates IT department programs such as:IT New Employee Orientation, IT Tech Talks, IT Process Education and Training
Problem Analysis and Resolution
Problem solving and analysis competency statement: Utilizes effective and creative problem solving techniques within Information Systems accepted framework to develop quality services and resolve problems.
1) Accurately maintain SharePoint sites and insure accurate and timely department metrics reporting:
                SharePoint Site: IS HRO/Green Belt Site
                SharePoint Site: OCIO
                SharePoint Site: IT Metrics
                SharePoint Site: IT Work Processes
2) Accurately produces, analyses, publishes and makes program recommendations of select IT metrics including:
                IT Green Belt, Yellow Belt and White Belt attainment
                IT HRO best practice adoptions
3) Able to complete financial and process analysis for assigned tasks. Extensive utilization of Microsoft products, business analysis and workflow analysis tools will be required
Project Management
Project and portfolio management competency statement: Demonstrates consistent and effective application of Project Management methodology to manage projects and team portfolios.
Leads and/or actively participates in Chief Information and Innovation Officer priority initiatives and select IT-wide programs 

Leads assigned IT process improvement initiatives using Sharp standard DMAIC, HRO or other PI methods.  Improvement initiatives will primarily be identified by either IT Leadership, IT New Work or IT Operations meetings2.

Location
This position is located in Kearny Mesa, San Diego County.
Hours
8 hour -Day shift; Weekend and night coverage may be required on a project by project basis though this will be the exception.
Required Skills and Qualifications
Three (3) years of experience leading and coordinating projects

Relevant experience or training in excess of three (3) years may be substituted for degree

Must have strong leadership, verbal, and written communication skills and experience

Must be able to calmly and professionally respond to frequent deadlines for reports and related tasks, and to prepare work and presentations on short notice

Uses telephone frequently; must be able to hear and speak clearly by telephone
Preferred Skills and Qualifications
Bachelor's degree in Computer Science, Business, or related area

One to three (1-3) experience with strategic consulting development

Three (3) years of experience in a health care system

Six Sigma Yellow Belt Certification within one year, Green Belt training may be included in the future
Sharp HealthCare is proud to be an Equal Opportunity/Affirmative Action Employer. All qualified applicants will receive consideration for employment without regard to race, color, religion, sex, national origin, disability, gender identity, transgender status, sexual orientation, protected veteran status or any other protected class.
Perks
Medical, vision and dental

Generous time off

Telecommute

Professional growth

Education reimbursement

Innovation
Culture/Values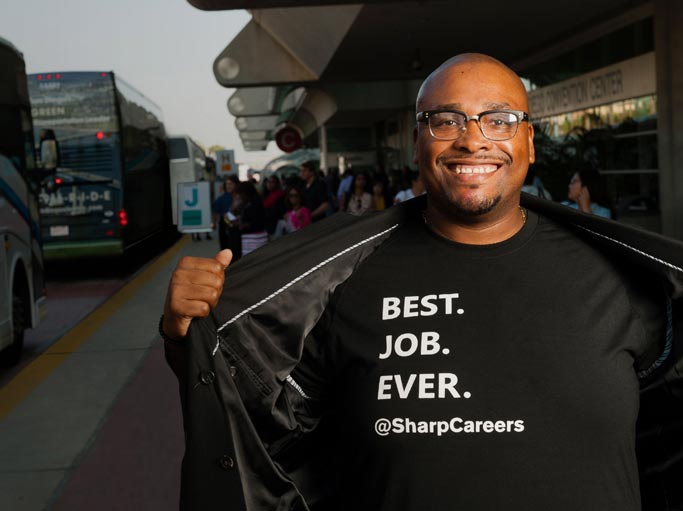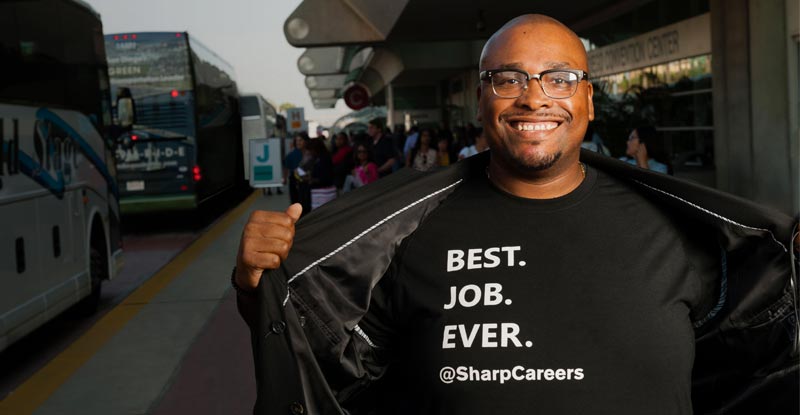 Committed to excellence in all that we do
Built to be supportive and educational — a place where employees can grow and thrive
A positive, compassionate, friendly and team-oriented atmosphere
Thankful for the contributions and hard work of others, and praising their accomplishments
Committed to creating a safe environment for those we serve
Celebrate diversity, recognizing that our unique differences create a stronger whole