Senior Programmer Analyst, Interface/Interoperability
Job ID: 96316
Date posted: June 15, 2019
Sharp HealthCare
ISD Interface/Interoperability
Day Job
Full-Time
Success Profile
Wondering what qualities it takes to be a successful IT professional at Sharp? View some of the traits we're looking for below.
Innovative
Analytical
Collaborative
Strategic
Initiative
Critical Thinker
Responsibilities
Summary
The Sr. Programmer Analyst, Interfaces utilizes toolkits, utilities, and programs, to support, enhance, and maintain vendor supplied applications. This role is responsible for application programming, consulting with users and stakeholders to determine software, business, and system functional specifications. The Sr. Programmer analyzes complex requirements, designs, builds, and evaluates existing or proposed solutions, prepares specifications and diagrams, and logic flowcharts. Programs, tests, documents and implements complex scripts, reports, interfaces, applications, data fed dashboards, and utility jobs. Brings competency to programming duties required to support Sharp's environment in a highly available manner. Promotes the effective and efficient use of programming resources and facilitates client workflows. Will manage IT project initiatives, provide planning activities, and act as a mentor to peers. Exercises discretion with independent thought and judgment. Ability to work independently and meet deadlines
Knowledge and/or experience with patient related interface development, Cloverleaf Interface Engine, Cener Open Engine, clinical and management applications such as Cerner PowerChart, GE Centricity and Allscripts Touchworks
The Clinical Interfaces team is a small team of 4 IT professionals. Clinical Interfaces builds and monitors the HL7 v2.x interfaces that are managed by the Cloverleaf Integration Services tool, which is referred to as Cloverleaf or Interface Engine. They also serve as the technical resource for the Interoperability team.
Sharp System Services have campuses located in the communities of Kearny Mesa and Serra Mesa and consist of the Spectrum location, the Ruffin Road location and Sharp Operations Center (SOC).  These offices provide the centralized integrated system support services to the operating entities within the system.  These services include: Strategic Planning, Business Development, Information Technology, Compliance, Internal Audit, Legal, Risk Management and Insurance, Contracts, Human Resources, Facilities Management and Development, Clinical Effectiveness, Finance, Nursing, Systems Supply Chain Services, Marketing and Communications, The Sharp Experience and Sharp University.
Location
This position is located in Kearny Mesa, San Diego County
Hours
8 hour day shift, on call rotation, evening, night and weekends as needed.
Required Skills and Qualifications
Minimum of five (5) years with increasingly responsible relevant programming/applications design experience that included leadership responsibilities.
Minimum of three (3) years in a health care environment
B.S. in Computer Science, Business or related area preferred. Relevant Experience in excess of five (5) years or appropriate certifications may be substituted.
Working understanding of HL7 and interface engines.
Experience with AIX, VMS or Linux servers
Preferred Skills and Qualifications
Experience with interface engines
Cloverleaf Level 1 or above
Familiarity with scripting languages such as tcl, perl, powershell
Experience with Windows servers
Experience with SQL or SQLite
Experience with multiple clinical applications, such as General Electric Centricity Business, Cerner, Allscripts
Project Management experience.
Physical Requirements may be discussed at the time of interview
Sharp HealthCare is proud to be an Equal Opportunity/Affirmative Action Employer. All qualified applicants will receive consideration for employment without regard to race, color, religion, sex, national origin, disability, gender identity, transgender status, sexual orientation, protected veteran status or any other protected class
Perks
Medical, vision and dental

Generous time off

Telecommute

Professional growth

Education reimbursement

Innovation
Culture/Values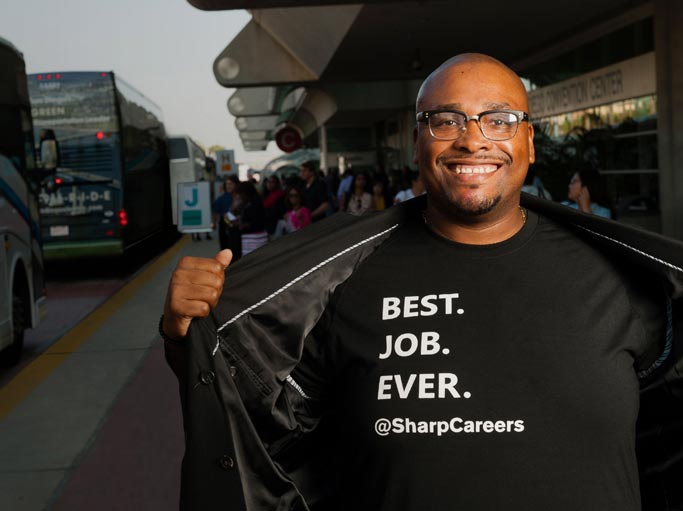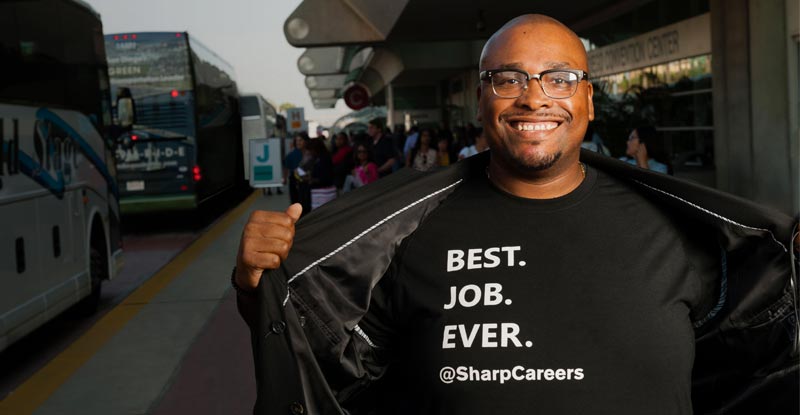 Committed to excellence in all that we do
Built to be supportive and educational — a place where employees can grow and thrive
A positive, compassionate, friendly and team-oriented atmosphere
Thankful for the contributions and hard work of others, and praising their accomplishments
Committed to creating a safe environment for those we serve
Celebrate diversity, recognizing that our unique differences create a stronger whole