Web Application Analyst II
Job ID: 99899
Date posted: December 24, 2019
Sharp HealthCare
ISD Web Development
Day Job
Full-Time
Success Profile
Wondering what qualities it takes to be a successful IT professional at Sharp? View some of the traits we're looking for below.
Innovative
Analytical
Collaborative
Strategic
Initiative
Critical Thinker
Responsibilities
Summary
Sharp HealthCare's Information Systems Department was rated "Best Hospital IT Department" in the large hospital category by HealthCare IT News and is nationally recognized within the health care industry. Sharp HealthCare's IT department is consistently ranked in the top "100 Most Wired HealthCare Systems" by Hospitals and Health Networks Magazine and recently ranked in Computerworld's "Best Places to Work", Sharp HealthCare was ranked #1 in the Pacific region.
The Web Application Analyst II on the Web Development team will provide advanced level application support, data analysis, new application development, user interface design, system design, and testing for all applications related to web technology.
This might be the job for you if you can:
·Configure, develop, and executes test plans to ensure optimum system performance and adheres to change management processes.
·Ensure that all team members are using the appropriate test environment and following SDLC principles.
·Create, review and execute test plans such that no production delays occur due to negligence or failure to execute and/or review testing results.
·Tests and validates software changes across the production and test environments according to department SDLC procedures.
·Perform the following testing phases as required with project: unit testing, integration testing, performance testing and user acceptance testing as required in a timely and accurate manner.
·Provide oversight to junior staff members on testing procedures to ensure that testing demonstrates adequate understanding of the requirements, application functionality, and client workflow
Sharp's Web Development team is responsible for the development and maintenance of the applications and infrastructure that powers Sharp's major web sites, including http://www.sharp.com/ and SharpNET.  Development works in conjunction with Digital Marketing to bring the Sharp Experience to our patients, visitors and employees by using the latest in Web technologies and state-of-the-art software and database design.
Location
This position is located in Kearny Mesa, area of San Diego, CA.
Hours
8-hour shift: Start times may vary from 7:00 am to 9:00 am, evenings and weekends as needed.
Required Skills and Qualifications
Five years of experience working with web application development that included systems analysis and functional design

Three years of experience designing web applications leveraging best practices

Must have a valid driver's license when operating a vehicle to travel between Sharp facilities or on Sharp business

Must be able to calmly and professionally respond to frequent deadlines for reports and related tasks, and to prepare work and presentations on short notice

Relevant experience in excess of five (5) years or appropriate certifications may be substituted
Preferred Skills and Qualifications
Experience with mobile technology, and healthcare

Certified Business Analysis Professional (CBAP) or Certification of Competency in Business Analysis (CCBA) and six sigma certification

Bachelor's degree in an applicable field, such as Computer Science, Business Administration, Nursing, or Health Care Administration

Experience with and knowledge of software development methodologies, processes, tools and SQL
Physical Requirements may be discussed at the time of interview
Sharp HealthCare is an equal opportunity/affirmative action employer. All qualified applicants will receive consideration for employment without regard to race, religion, color, national origin, gender, gender identity, sexual orientation, age, status as a protected veteran, among other things, or status as a qualified individual with disability.
Perks
Medical, vision and dental

Generous time off

Telecommute

Professional growth

Education reimbursement

Innovation
Culture/Values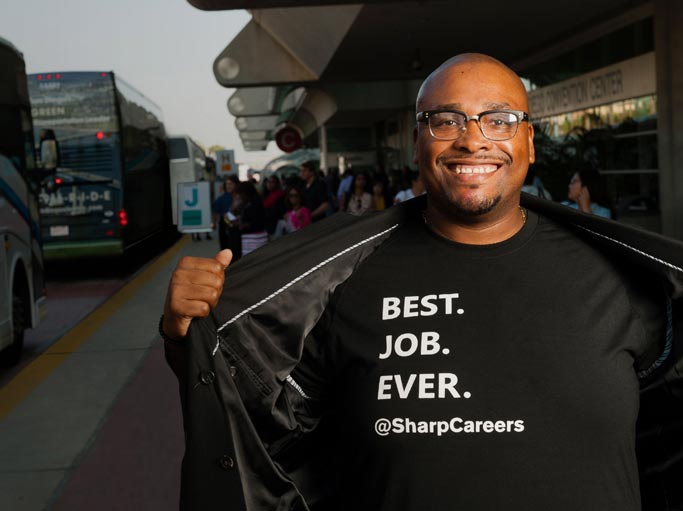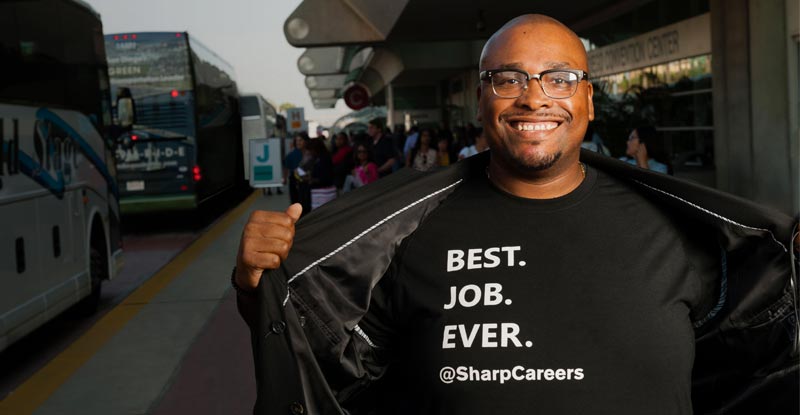 Committed to excellence in all that we do
Built to be supportive and educational — a place where employees can grow and thrive
A positive, compassionate, friendly and team-oriented atmosphere
Thankful for the contributions and hard work of others, and praising their accomplishments
Committed to creating a safe environment for those we serve
Celebrate diversity, recognizing that our unique differences create a stronger whole