Why Work for Sharp? Hear From Our Very Own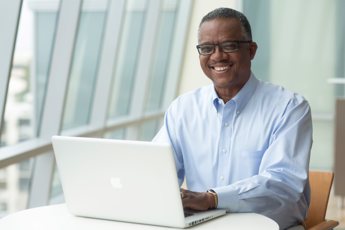 At Sharp HealthCare, we believe in going beyond caring for people to caring about people. As the leading health care provider for the San Diego community, we are devoted to improving the lives of our patients using the most advanced technology and unmatched customer service.
What our employees have to say.
As one of our medical assistants wrote on Glassdoor, at Sharp what stands out is "the benefits, the patients, the coworkers, and the passion the company shows not only to their patients but also to their employees."
Our staff is one-of-a-kind, made up of more than 18,000 dedicated employees who implement extraordinary care on a daily basis. It's what we call The Sharp Experience.
With benefits that include two HMO medical plan choices (including vision), two PPO dental plan choices, health care and dependent day care flexible spending accounts, personal accident insurance and more, we are proud to offer our employees an array of excellent benefit options.
Another employee, a certified professional coder, shared similar sentiments about our benefits on Glassdoor, explaining that Sharp has "excellent IT support, up-to-date equipment, extensive training and CEUs."
Join our team.
At Sharp, we are not only committed to our patients, but to our employees. Join our family of passionate employees and make a difference in the lives of others. Search for jobs at Sharp.