Sisterly Bond at Sharp Grossmont Emergency Department
Sharp Grossmont Hospital's emergency department is a tight-knit, family unit. Being the busiest community emergency department in San Diego County, they see more than 100,000 patients a year.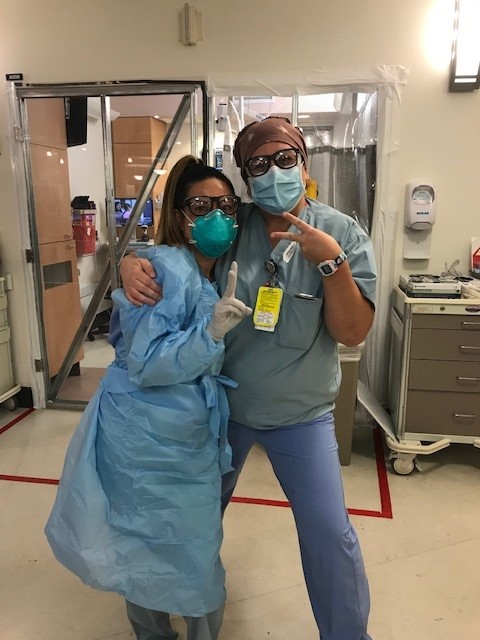 Sharp Grossmont Hospital is nationally recognized as a Magnet® hospital for patient care and nursing practices. This is the gold standard for nursing excellence and patient care and is the highest honor by the American Nurses Credentialing Center.
Emily and Lindsay Bond are not only RNs in the emergency department together, but they share a special bond beyond the hospital — being sisters.
"It is truly amazing to be able to share this experience with my best friend," says Emily, RN, advanced clinician. "We know each other so well, which helps with patient care because we are already anticipating what the other will do."
Lindsay, who was unhappy in her first career, was convinced by her sister to make the transition to a nursing career. Ever since, her sister has been a vital part of her experience at Sharp.
"She's my best friend and the best nurse I know," says Lindsay, RN. "Because we work in such a high-stress, high-emotion, high-stakes environment, working with her has been a lifesaver. She keeps me mentally grounded. She is my rock."
In the emergency department at Sharp Grossmont, every day is different. It can be difficult, emotional and can change at any moment. This is why our emergency department team is a close, united and supportive unit.
"I started off as a new grad at Sharp HealthCare and I don't see myself leaving anytime soon," says Lindsay. "I pass five hospitals on my way to work and I can't imagine working anywhere else because of my team."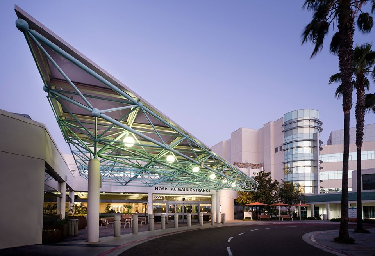 Within Sharp Grossmont Hospital's emergency department, hard work does not go unnoticed. Our supportive and involved management team is committed to progressing your skill set and making sure you feel safe. From answering any questions the team may have, to acknowledging the hard work that is being done for patients, our management team is always ready to help guide you through your career journey.
Our team sees patients at some of their worst moments. However, this close-knit unit leans on teamwork and support to provide our San Diego community with the care they need.
"We both have a strong commitment to helping others and giving back to our community," says Lindsay. "Based on Emily's happiness in her career with nursing, particularly at Sharp Grossmont Hospital, I made the plunge and never looked back."
Do you want to join our emergency department team? Explore our opportunities.