Why we work at Sharp HealthCare.
We pride ourselves on being San Diego's health care leader. Our patients come to us because of our dedication to providing innovative, quality care with an emphasis on transparency and empathy.
But when it comes to our employees — what brings them to Sharp? What inspires them to build a career with us? Some of our exceptional staff members share why they continue to choose Sharp.
Empowering our employees.
"Sharp has fostered an environment in which a clinician is encouraged to make decisions on what is ethically right for the patients and not based on what may be financially best for the company. They do the right thing."
— Devin Timpson, physical therapist II
"I feel my voice is heard … I'm given opportunities to work on projects that can make a significant impact for our team … It's the little things that make me want to come to work. The feeling of job ownership that makes me want to come up with better ways to do things and the empowerment my leaders give me to run with these ideas."
— Ron Abood, lead training/quality specialist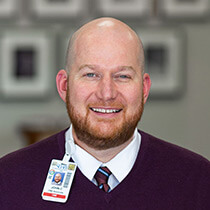 Professional culture.
"Sharp genuinely cares about its employees and patients. It's apparent before you're hired and even more evident once you are part of the team. From recruitment to onboarding, Sharp instills and displays its cultural values and high standards."
— John Churchwell, continuing medical education associate
"I was drawn to Sharp's culture of excellence. One of my priorities was to work for a company I would be proud to tell other people about. Sharp's commitment to being the best place to work, practice medicine and receive care — essentially to be excellent in every way — was really attractive to me."
— Mike Froeberg, advanced clinician
"You will never find what Sharp HealthCare has to offer at any other hospital: the benefits, the opportunities for growth as an employee, the support from management and the teamwork are unlike any other hospital I ever worked at."
— Amber McGuire, lead clinical nurse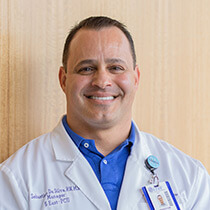 Community involvement.
"The Sharp Experience demonstrates how much this company cares about the community and is relentlessly pursuing the goal to become the best place to work, to practice medicine and to receive care."
— Sebastian Da Silva, manager, acute care
"Sharp HealthCare inspired my interest over other prospective companies because of its dedication to the community. Sharp HealthCare is a not-for-profit organization that has continually dedicated resources and care to the residents of the San Diego area."
— Devin Timpson, physical therapist II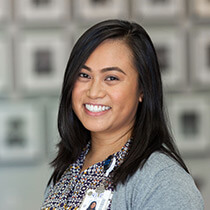 The people.
"I quickly found out as a new nurse that I was surrounded by so many nurses who truly care about their patients and are not only the smartest people I know, but the most supportive and collaborative coworkers. Five years later, I still personally benefit from the teamwork and guidance from all of my fellow nurses and the interdisciplinary team on a daily basis."
— Erica Pablo, clinical nurse
"I work with an incredible group of individuals who are passionate, supportive, and eager to collaborate. No matter the day or the project, everyone works hard and is dedicated to helping our physicians give and our members receive the best quality care."
— Christi Corbett, project manager
Advice from our team.
Our employees love the work that they do, and they love the people that they share the work with. If you're still not convinced, they have some advice for you.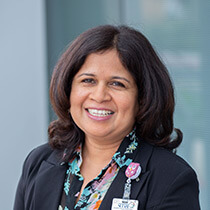 "I would simply suggest spending a few hours researching us or perhaps talking to someone who has been part of the Sharp family. Taking the potential steps towards working at Sharp HealthCare would be one of the best decisions for your career that you could make, and one you would not regret."
— Megha Nagle, clinical documentation education/review specialist
"Apply — it will be one of the best decisions you ever make. When I imagine the quality of health care I would want provided for myself or my loved ones, I think of the experiences I have seen here at Sharp."
— Manreet Sahota, clinical nurse