If you are an RN with at least 1 year of experience, including military out-of-state RNs, you can self-schedule your interview today.
At Sharp, being a nurse means transforming the health care experience for your patients, for your colleagues and for yourself. In a collaborative environment with state-of-the-art facilities and advanced clinical practices, we encourage you to learn, empower you to have a voice and inspire you to follow your passions wherever they take you.
You'll also receive support from your team — including nursing assistants, lift team members and IV team members — so you can focus on providing the best care possible to your patients.
We recognize the important role that our nurses play in transforming the lives of patients and their families. We're proud to provide our nurses with resources and opportunities for enhanced collaboration, best-practice sharing and lifelong learning.
Recognized for excellence in nursing

As a recognized leader in nursing excellence with Magnet® recognitions for high-quality, patient-centered care, we welcome you to join us in providing health care the way it should be. And that's not all — we've also been recognized with the Beacon Award for Critical Care and the Lantern Award for Emergency Departments.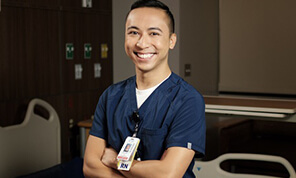 While moving from the classroom to the patient room is where the real work begins, we believe that learning never ends. At Sharp, we've designed a program that provides a flexible, supportive environment to help you build the confidence you need to become the best nurse you can be. From acute care to ICU, ER and mental health nursing, our program offers a wide range of opportunities that will cultivate your skills, experience and lifelong success in nursing.
Learn more

about New Graduate Nurse Residency Program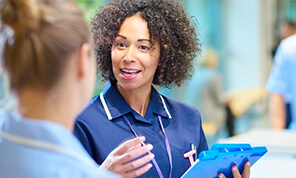 At Sharp, our case management registered nurses work together to meet each patient's individual health needs while providing a high-quality, cost-effective experience through safe, sustainable care transitions. This team of experts works collaboratively with patients, family members and multidisplinary teams in a variety of settings, including acute care, clinics, offices, telephonically, home health and Sharp Health Plan.
View Case Management Jobs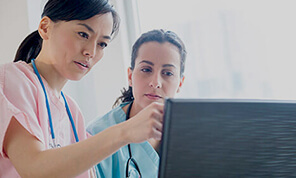 At Sharp, our clinical nurse specialists (CNS) serve as clinical experts, educators, researchers and consultants — playing a vital role in our successful accreditation and Magnet® recognitions. While primarily assigned to acute-care settings or specific departments, nurses may also work in nursing administration and home health.
View Clinical Nurse Specialist Jobs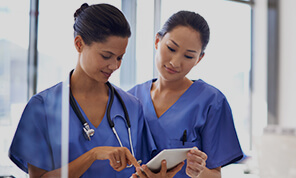 As a nurse at Sharp, we help you advance your career through opportunities as an advanced clinician, clinical lead and clinical manager. Our nurse leaders have a combination of clinical experience and strong leadership skills, and are responsible for directing and mentoring nursing staff. Here, you'll find the support and programs you need so you can grow with us — including quarterly leadership sessions and regular leadership support through Sharp University.
View Nurse Management Jobs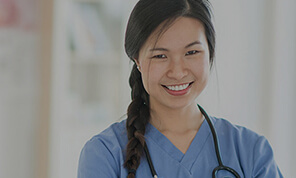 Our nurse practitioners (NP) are a dynamic and important part of the expert patient care we provide at Sharp HealthCare. Our NPs collaborate closely with physicians and interdisciplinary team members. We offer NP opportunities within service lines in the acute care setting (such as orthopedic, neurology and cardiac), home health, hospice care or with diabetes patients.
View Nurse Practitioner Jobs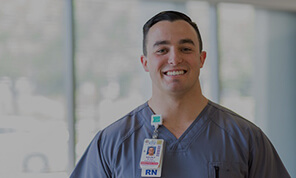 At Sharp, you'll find a collaborative, supportive environment to follow your passions and create a transformative health care experience for your patients and for yourself. With so many nursing specialties to choose from, your career opportunities have no bounds. Explore the possibilities and grow with us.
View Registered Nurse Jobs
Nursing opportunities at Sharp
Stay connected and join the career interest community
Want to stay informed about career opportunities and life at Sharp? Join our career interest community and receive information that matters to you.
Join the community