At Sharp, we view each day as a chance to work smarter — all while delivering quality results and success to the Sharp system, as well as to our patients and their families.
We're proud to lead the way when it comes to the latest medical technology and superior service. That's why we invest in people — and in the technologies and services that keep them healthy. We offer career opportunities to challenge and inspire you. From a systems analyst to a senior web developer, every role on our team is vital to our success in being one of the best places to work in San Diego.
A Best Place to Work in IT

Our service and systems rank among the best in the business — and it shows. We've been selected by Computerworld as one of the best places for IT professionals to work; and we've been nationally recognized by Hospitals & Health Networks magazine since 2003 as one of the country's top 100 Most Wired health care systems.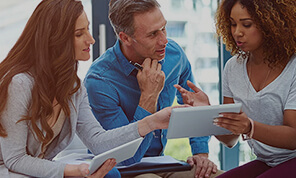 By providing expertise, leadership and support, our Enterprise Analytics team plays a critical role in leveraging the power of data to inform and advance our organization's practices. This team also provides the analytics infrastructure, platform and tools to enable our workforce to make highly reliable, data-driven decisions.
View Enterprise Analytics: Data Governance, Cloud, BI Jobs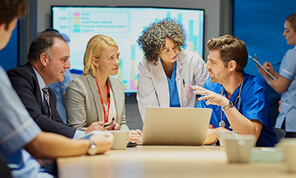 At Sharp, we strive to transform the health care experience for our patients. Our skilled leadership and support teams provide a comprehensive approach to the optimal design, configuration, implementation and support to our teams — including our ancillary systems, ambulatory systems, inpatient systems, interoperability and interfaces, enterprise resource management and revenue management systems.
View IT Applications: Patient Services Jobs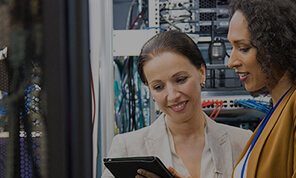 The IT Infrastructure team provides technical service and support, while enabling the delivery of and access to systems for our employees, physicians and patients. We strive to provide a seamless experience to our end users through a cost-effective, efficient, reliable and responsive infrastructure.
View IT Infrastructure: Desktop, Telephone, Network Jobs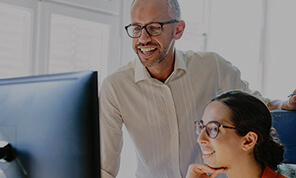 At Sharp, our ITRM team aims to protect and train in all areas pertaining to cyber awareness and information security to staff, visitors, assets and operations, as well as to deliver to those operations when disruptions occur.
View IT Risk Management (ITRM): Cybersecurity Jobs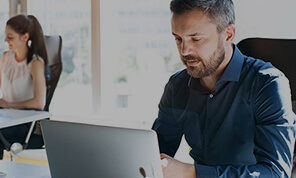 Serving the unique needs of both IT and customer clients, our IT Strategic Services team delivers a variety of offerings including portfolio and resource management, contract management, and strategic and financial planning.
View IT Strategic Services: Business Ops, Web Development, Project Management Jobs
Telecommuting
Looking for an opportunity to telecommute?
Many of our business operations and IT roles include an option to work remotely.
Stay connected and join the career interest community
Want to stay informed about career opportunities and life at Sharp? Join our career interest community and receive information that matters to you.
Join the community