Get to Know the Sharp Team
At Sharp HealthCare, we recognize the important role our nurses play in providing exceptional care and compassion to patients. That's why we're committed to providing the resources our nurses need for lifelong learning and successful careers.
And we understand how vital our nurses are in our mission to deliver high-quality, patient-centered care. Their commitment to expert care has led to four of our hospitals receiving national Magnet® recognition for excellence in nursing.
Our team of passionate, caring nurses helps deliver The Sharp Experience each day. What can a nursing career at Sharp do for you? Our nurses share about the opportunities they've received at Sharp.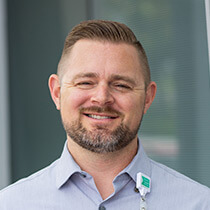 How has Sharp helped you develop your career?
"Sharp HealthCare has the best training a hospital can offer. Sharp makes sure employees can grow in their careers … Sharp HealthCare values you as an employee."
— Paul Larimore, emergency room manager
"[At Sharp,] there are so many opportunities to go all over San Diego. You can work at a clinic, a trauma facility or at a doctor's office. There's a lot of opportunity for growth within your own nursing career."
— Rachel Harrington, BSN, RN
"As a nurse, one thing I can say is that you never want to stop learning. When I was a new nurse, that's what the [Sharp] leadership team did for me — they mentored me and helped me reach goals that I never saw myself."
— Amber McGuire, clinical lead nurse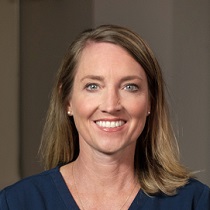 How does your team support you?
"I love the teamwork at Sharp Grossmont Emergency Room. I come to work as a nurse, but really, the team has become my friends and my family. We're together, we support each other, and I'm proud to be an emergency room nurse."
— Kelly Owens, BSN, clinical lead nurse
"What I love about working at Sharp is the people. I get to work with these people and I say, 'Wow, what you did there was incredible, and we made a difference.' And that's something that I'll carry with me wherever I go."
— Julianne Cook, BSN, RN
"I really love working at Sharp for a variety of reasons, but primarily I love the people I work with. So many of them have quickly become my family. I'm not from San Diego — I moved here nine and a half years ago — and there are coworkers who have known me through every life phase. And that makes going to work a real joy."
— Ellie Matthews, BSN, RN, clinical lead nurse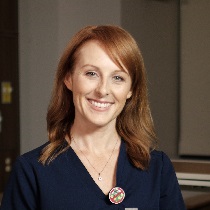 How would you describe The Sharp Experience?
"I love working at Sharp because we focus on the patient. I always say that I don't know if it's The Sharp Experience that brings a certain type of nurse to Sharp or if really The Sharp Experience molds its nurses that way. But it's one of the things that I really enjoy about Sharp."
— Riyan Buller, BSN, RN, CEN, clinical lead nurse
"At Sharp Chula Vista Medical Center … the leadership is definitely involved with supporting you and helping you through your day. [Our leaders] have an open-door policy and are easy to communicate with. The goal is the patient, so they're going to do whatever needs to be done to help you help the patient."
— Dallas Campbell, BSN, RN